Bell peppers Stuffed with Hummus
A scrumptious, fun-to-make recipe that's sure to delight your taste buds and bring smiles to your dining table.
A playful and nutritious recipe for Hummus-Stuffed Bell Peppers that's a real treat for the senses. Whether it's a weeknight dinner or a special occasion, these stuffed peppers are sure to steal the spotlight on your plate.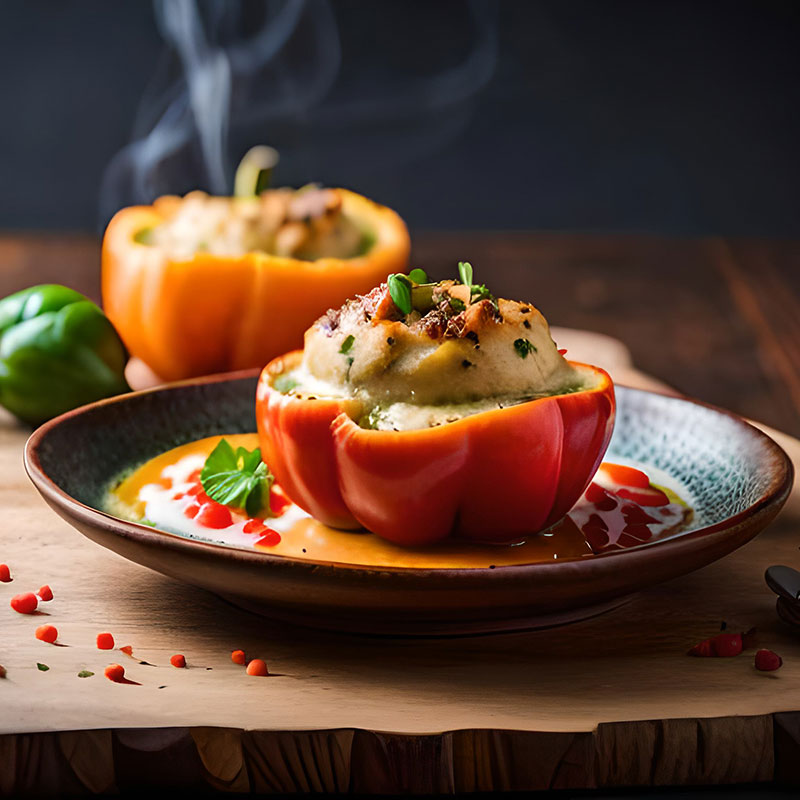 4 large bell peppers (red, yellow, or green)
2 cups hummus
1 cup cooked quinoa
1 cup cherry tomatoes, halved
1/2 cup cucumber, finely diced
1/2 cup red onion, chopped (or shallots for a milder flavor)
1/4 cup fresh parsley, chopped
Juice of 1 lemon
2 tablespoons extra-virgin olive oil
Salt and freshly ground black pepper, to taste
Crumbled feta cheese (optional, for that cheesy flair)
A handful of Kalamata olives (optional, for a Mediterranean twist)
1. Bell Pepper Party Hats
Start by grabbing those vibrant bell peppers. Slice off the tops, and with a flick of your wrist, remove the seeds and white membranes. Voilà! You've got adorable bell pepper cups ready for stuffing.
2. Quinoa Cook-off
Next up, let's work on that quinoa. Cook it according to the package instructions until it's light and fluffy. Once done, set it aside to cool down and let it get in the chill mood.
3. Dance of the Hummus Mix
In a spacious mixing bowl, assemble your dream team: hummus, quinoa, cherry tomatoes, cucumber, red onion (or shallots), and the lively fresh parsley. Let them mingle and get to know each other.
4. Lemon Zest Alert
Squeeze the lemon like you're celebrating a summer festival and let its juice rain down on your hummus mix. Drizzle the extra-virgin olive oil and sprinkle a touch of salt and black pepper to taste. Give it all a gentle stir until the flavors harmonize.
5. Fill 'Em Up
Now comes the exciting part! Grab a bell pepper cup and stuff it generously with your hummus mixture. Press it down lightly, so every nook and cranny is packed with deliciousness.
6. Feta Fiesta (Optional)
If you're feeling fancy, sprinkle some crumbled feta cheese on top of each stuffed bell pepper. It's like a savory confetti celebration!
7. Olive Overture (Optional):
Add a handful of Kalamata olives to the mix for that extra Mediterranean flair. They're like the secret jewels hidden within your bell pepper treasure.
8. Bake the Bell Pepper Bash
Place your hummus-stuffed bell peppers in an oven-safe dish and bake at 350°F (175°C) for about 25-30 minutes, or until the peppers are tender, but not too wobbly.
9. Time to Party
Serve your Hummus-Stuffed Bell Peppers hot or at room temperature. Watch your guests' faces light up as they discover the savory surprise inside these colorful beauties.
Pro Tips
Feel free to customize your stuffing with other ingredients you love, like roasted red peppers, artichoke hearts, or toasted pine nuts.
If you're going vegan, simply skip the feta cheese or use a dairy-free alternative.
Garnish with extra fresh herbs for that Insta-worthy presentation.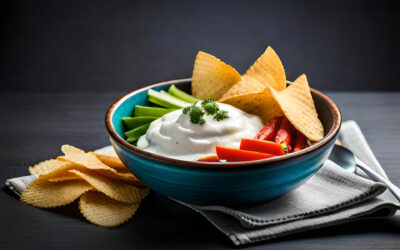 Creamy Garlic Ranch Dip A creamy garlic ranch dip with a burst of herby flavor and a hint of garlic!Servings 8Ready In: 10min + Chilling TimeCalories: 120 Per ServingGood For: Parties, Gatherings, or as a Delicious Snack or AppetizerAbout this RecipeThis creamy garlic...
read more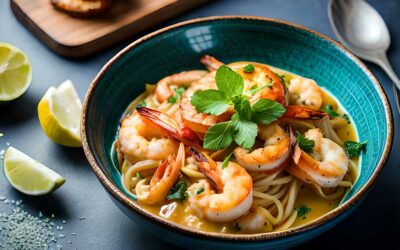 Garlic Butter Shrimp A scrumptious, fun-to-make recipe that's sure to delight your taste buds and bring smiles to your dining table.Servings 4 Ready In: 25minCalories: 350Good For: Dinner About this RecipeA scrumptious, fun-to-make Garlic Butter Shrimp recipe that's...
read more
Monday - Friday: 8am –4pm
Call Us
01 242 554 (WhatsApp)
01 242 554 / 01 242 931
70 046 824 (WhatsApp)
Visit Us
Kojababian Bldg, Mimosa St,
Burj Hammoud, Beirut, Lebanon