Muhammara Quinoa Salad
A fusion of Mediterranean flavors and wholesome ingredients!
Calories:
350-400 Per Serving
Good For:
Lunch or Dinner
This vibrant Muhammara Quinoa Salad is a fusion of Mediterranean flavors and wholesome ingredients. Nutty quinoa, combined with the smoky richness of muhammara dip, bursts with colors and textures from fresh vegetables, olives, and feta cheese. The zesty lemon dressing ties it all together, creating a satisfying salad that's both delicious and nutritious.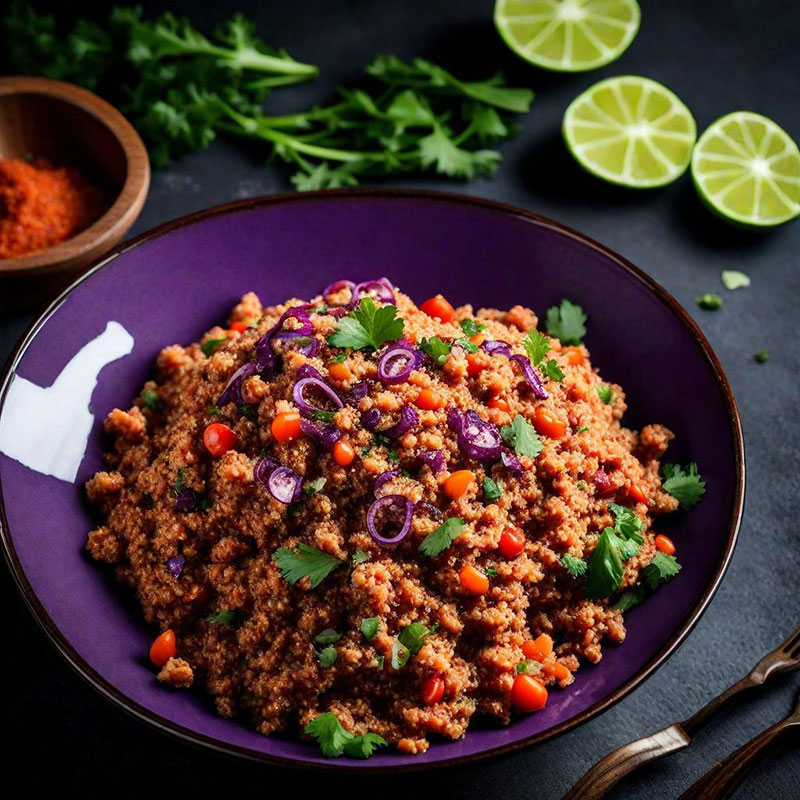 1 cup quinoa, rinsed and drained
2 cups water
1 cup muhammara dip
1 cup cherry tomatoes, halved
1 cucumber, diced
1/2 cup Kalamata olives, pitted and sliced
1/2 cup crumbled feta cheese (optional)
1/4 cup fresh parsley, chopped
Juice of 1 lemon
2 tablespoons olive oil
Salt and pepper to taste
1. Quinoa Alchemy
In a medium saucepan, combine quinoa and water. Bring to a boil, then reduce heat to low, cover, and simmer for 15-20 minutes or until the quinoa is cooked and water is absorbed. Remove from heat and let it cool.
2. Muhammara Embrace
In a large mixing bowl, combine cooked quinoa, muhammara dip, cherry tomatoes, cucumber, olives, feta cheese, and fresh parsley. Toss gently to combine.
3. Harmonious Medley
In a small bowl, whisk together lemon juice, olive oil, salt, and pepper. Pour the dressing over the quinoa mixture and toss to coat evenly.
4. Refrigerate & Marinate
Let the salad chill in the refrigerator for at least 30 minutes to allow the flavors to meld.
5. Garnish & Serve
Before serving, adjust salt and pepper to taste. Garnish with additional parsley and feta cheese if desired.
Pro Tips
Fluff the Quinoa: After cooking the quinoa, fluff it with a fork to separate the grains and prevent clumps in the salad.

Enhance Flavors: Let the salad marinate in the fridge for a few hours or overnight to enhance the flavors.

Customize Ingredients: Feel free to add or substitute vegetables, nuts, or herbs to suit your taste preferences or use what you have on hand.

Make it Vegan: Omit the feta cheese or use a plant-based alternative to make this salad vegan-friendly.

Adjust Spice Level: Adjust the amount of muhammara to control the spiciness of the salad based on your preference.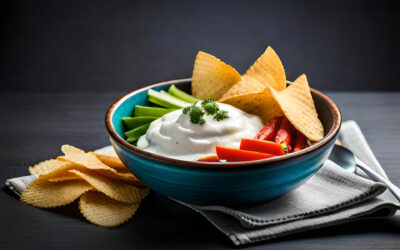 Creamy Garlic Ranch Dip A creamy garlic ranch dip with a burst of herby flavor and a hint of garlic!Servings 8Ready In: 10min + Chilling TimeCalories: 120 Per ServingGood For: Parties, Gatherings, or as a Delicious Snack or AppetizerAbout this RecipeThis creamy garlic...
read more
Monday - Friday: 8am –4pm
Call Us
01 242 554 (WhatsApp)
01 242 554 / 01 242 931
70 046 824 (WhatsApp)
Visit Us
Kojababian Bldg, Mimosa St,
Burj Hammoud, Beirut, Lebanon