Garlic Butter Shrimp
A scrumptious, fun-to-make recipe that's sure to delight your taste buds and bring smiles to your dining table.
A scrumptious, fun-to-make Garlic Butter Shrimp recipe that's sure to delight your taste buds and bring smiles to your dining table. Enjoy your culinary adventure!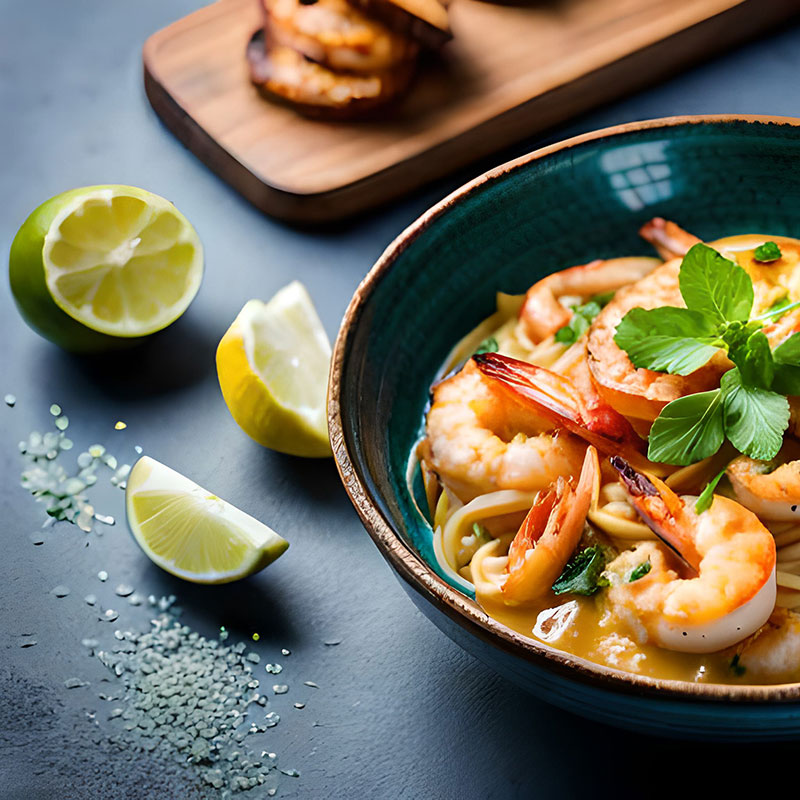 1 pound large shrimp, peeled and deveined
4 tablespoons unsalted butter
2 tablespoons Mamig's Garlic Paste)
Juice of 1 lemon
1/4 cup fresh parsley, chopped
1/4 teaspoon red pepper flakes (adjust to your spice preference)
Salt and freshly ground black pepper to taste
Cooked pasta or crusty bread for serving
1. Shrimptastic Preparation
First, ensure your shrimp are peeled and deveined. If you like, leave the tails on for a fancy presentation or remove them for easy eating.
2. Melt the Butter
In a large skillet, melt the butter over medium heat. It should start to sizzle and bubble, creating a tantalizing aroma in your kitchen.
3. Sizzle the Garlic
Add the glorious Mamig's Garlic Paste to the sizzling butter. Stir and let it sauté for about 1-2 minutes, but beware of browning – we're aiming for golden fragrant goodness, not crispy garlic bits!
4. Shrimpy Affair
Now, toss in your cleaned shrimp. Cook them for 2-3 minutes on one side until they start turning pink and curl up.
5. Flip the Magic
Carefully flip the shrimp over with the grace of a seafood maestro. Let them cook for another 2-3 minutes until they're fully pink, opaque, and succulent. If you're using colossal shrimp, you might need a tad more time.
6. Splash of Citrusy Sunshine
Drizzle the freshly squeezed lemon juice over the sizzling shrimp. That zesty aroma? It's like a burst of sunshine in your kitchen!
7. Spice It Up
Sprinkle the red pepper flakes to add some fiery excitement. Adjust the amount according to your personal heat tolerance. Give it all a gentle stir.
8. Herbal Symphony
It's time to introduce the fresh parsley into this seafood symphony. Sprinkle it over the shrimp for a burst of color and a hint of earthy freshness. Mix it all together, and watch your dish come to life!
9. Season to Perfection
Season your creation with a pinch of salt and a generous grind of black pepper. Remember, you can always add more later if needed, so go easy at first.
10. Serve with Love
Your Garlic Butter Shrimp is ready to shine! Serve it hot over a bed of cooked pasta for a complete meal, or simply scoop it onto warm, crusty bread for a delightful appetizer. Garnish with extra parsley for that Instagram-worthy finish.
Pro Tips
Don't overcook the shrimp! They should be pink and opaque but still tender. Overcooked shrimp can become rubbery.
Feel free to customize with your favorite herbs and spices. Fresh basil or a pinch of paprika can be delightful additions.
Serve with a crisp white wine or a cold lemonade to enhance the experience.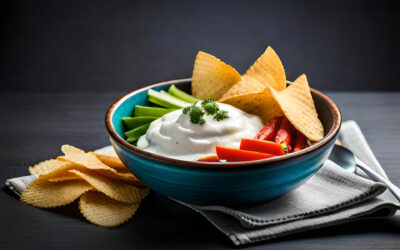 Creamy Garlic Ranch Dip A creamy garlic ranch dip with a burst of herby flavor and a hint of garlic!Servings 8Ready In: 10min + Chilling TimeCalories: 120 Per ServingGood For: Parties, Gatherings, or as a Delicious Snack or AppetizerAbout this RecipeThis creamy garlic...
read more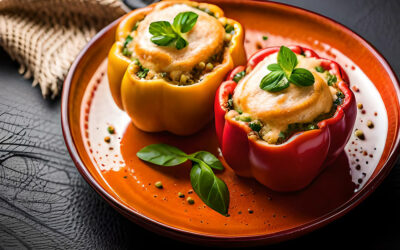 Bell peppers Stuffed with Hummus A scrumptious, fun-to-make recipe that's sure to delight your taste buds and bring smiles to your dining table.Servings 4 Ready In: 55minCalories: 200-250Good For: Dinner About this RecipeA playful and nutritious recipe for...
read more
Monday - Friday: 8am –4pm
Call Us
01 242 554 (WhatsApp)
01 242 554 / 01 242 931
70 046 824 (WhatsApp)
Visit Us
Kojababian Bldg, Mimosa St,
Burj Hammoud, Beirut, Lebanon